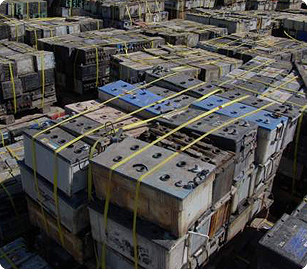 Truck Batteries Ready for Processing
Scrap Batteries Collects, Waste Batteries, Battery Recyling, Battery Collection, Scrap Battery Collection
Scrap Batteries offer battery recycling solutions for businesses, government, and households to better service environmentally conscious consumers, and satisfy compliance with government regulations.
Truly, this is a great epoch in which to live and contribute. Therefore, Scrap Batteries is committed to help advance a cleaner sustainable environment for present and future generations through the vital role our company has in the recycling process.
Australia'a Largest Scrap Battery Collectors.
Collection - Australia Wide
Minimum 15 Battery Collection
WE PAY YOU - Guaranteed Best Prices
CALL US TODAY!
03 9359 3488
enquiry@scrapbatteries.com.au